Gold Coast Roofing is a pioneer in offering roof replacement services in Gold Coast, QLD.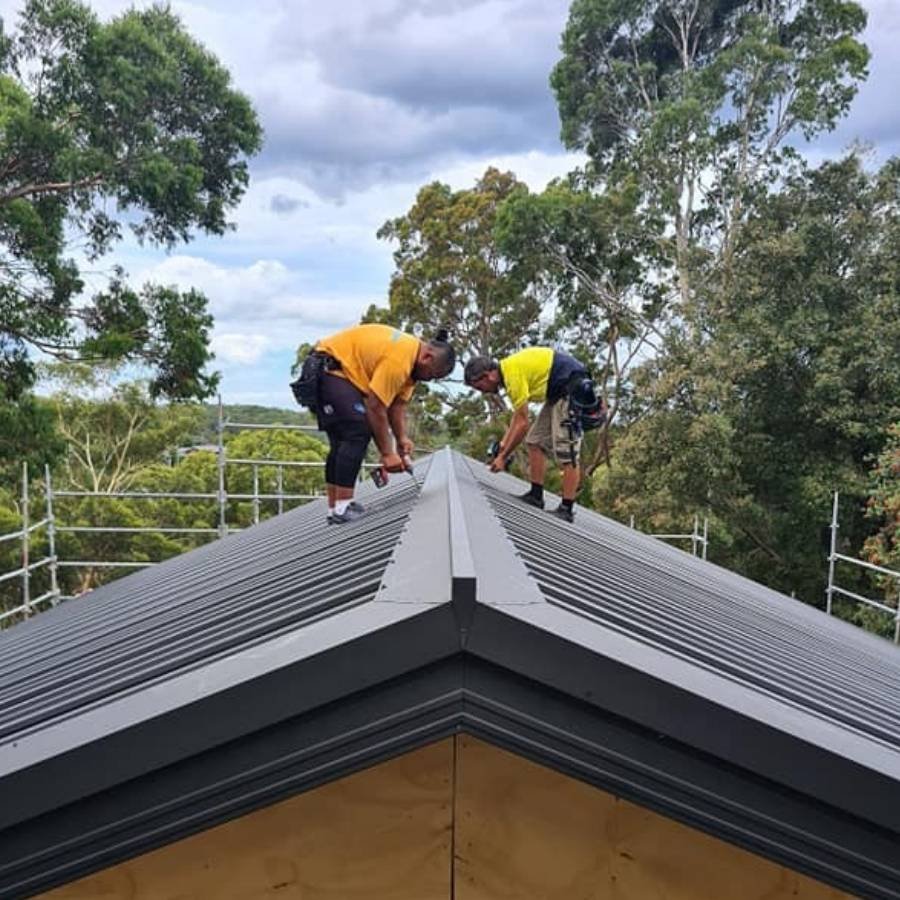 Experienced in Roof Replacement Services
Commercial and Residential Roof Replacement
With years of experience in offering roof replacement services in the region, Gold Coast Roofing has helped hundreds of commercial and residential buildings with asbestos removal and replacing the existing roof with Colorbond Roofing.
End-to-End Roof Replacement Solutions
At Gold Coast Roofing, we have stood the test of time and stood tall in a competitive roof replacement space. We provide end-to-end, custom-tailored roof replacement solutions to our residential and commercial clients.
As a locally owned and operated roof replacement company, Gold Coast Roofing functions as a part of the local community. We aim to be a company you can turn to for excellent roof replacement solutions.
Our years of experience running a thriving roof replacement business in the region have helped us understand the common issues property owners face.
It gives us an advantage because our solutions are tailored through experience and local knowledge, ensuring our roof replacement solutions precisely address your concerns and objectives.
Experienced & Qualified Team
We take pride in having a team of experienced, qualified, and licensed roofing professionals. In essence, we know roof replacement like the back of our hand, and this helps us provide roof replacement services you can count on.
Our team of roof replacement specialists goes to great lengths to understand your concerns and provide you with professional roof replacement services that are durable, economical, and robust. Our team of roof replacement specialists is courteous, friendly, and professional, and you'll experience this firsthand while we work on your property.
Starting from consultation to roof replacement and everything in between, our team will keep you updated and in the loop.
High-Quality Roof Replacement Services – Always!
A strong and efficient roof is integral to the structural integrity of a property. At Gold Coast Roofing, customer satisfaction is our top priority. We go to lengths to ensure that our roof replacement services align with your vision.
Moreover, our products and roof replacement services are backed by industry-standard product warranties and workmanship warranties, ensuring you peace of mind.
With Gold Coast Roofing, your roof replacement project is in the right hands.
Industry-Standard Process
At Gold Coast Roofing, we have standard processes in place for roof replacement that have been refined over the years.
Our roof replacement specialist would consult with you, offer you a customized roof-replacement solution that meets your requirements, and get to work.
We are aware of the local building codes and legal issues, ensuring the roof replacement task we perform complies with local building guidelines.
Moreover, we have a safety checklist that we follow across all roof replacement projects, ensuring high-quality workmanship without compromising safety at any level.
Enjoy the Gold Coast Roofing Advantage
Hiring any amateur roofing company for roof replacement can add to your troubles. Gold Coast Roofing is a trusted name in the roof replacement business in Gold Coast, QLD. We take time to understand your specific requirements and vision, offering you a solution that aligns with it perfectly.
At Gold Coast Roofing, we offer warranty-backed products and workmanship, ensuring you get value-for-money services. Our roof replacement services are comprehensive, ensuring it encompasses all the aspects of the project, offloading you from all the worries related to roof replacement.
Trust Gold Coast Roof Replacement Company to offer you roof replacement services; rest assured you won't be disappointed. We have helped hundreds of properties get a new, durable, and aesthetically pleasing roof and can do the same for you too.
Call us today for a free consultation or a free quote!